What's <sup>? Years ago, I adopted this wiki under false pretenses of fame and fortune. My goal has been to maintain the content that was already here, while completing unfinished pages. There are a few things which may still be worked on:
Adding 'Notable topics' sections.
Adding notes to link dump links like Template:Dead. (See more)
Converting wiki links to [[wikipedia:PAGENAME]] or [[w:c:FANDOMNAME:PAGENAME]] and adding Template:Wikilink.
Crediting podcast intro creators in infoboxes.
Seriously.
[
]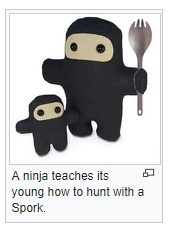 This wiki has, historically, been not-serious. So, don't be afraid to add a joke or two... as long as its not too offensive. A lot of the content here resembles the guidelines for the Uncyclopedia. Probably the most serious thing here are dates and other static info. If, for some reason, something is removed by me; it's out of love. I really don't want to see this wiki deleted. If it is, I'll have to host it on my own server.
???
[
]
Do you own this wiki?

No, Fandom™ does. I'm pretty much just a lighthouse keeper.
Why does User:Internetboxwiki exist?

He is my bot. He It exists to make mass amounts of changes automatically or semi-automatically. If we needed to rename a template on 121 articles, this account would be logged for it.
How can I be an admin?

You should be involved on the wiki for awhile. A solid several weeks of changes is pretty good. Personally, I'd like to see only 1 active admin per 5 active users.
stuff
[
]
---
---
 Current Projects:
 Places you might see me:
Internet Box 

MyCoke
 Habbo

90s
Community Central  

      👀 Testing       
---
Here's my IB site page: [1] .